Q:  What are the ingredients in Love My Buns?
A:
-organic coconut flour
-organic golden flax seeds, milled
-organic psyllium husk
-psyllium seed, ground
-baking soda
-sea salt
To which you add egg and vinegar for the basic bread recipes.  Some recipes are egg-free.
Q: What are the nutritional facts of Love My Buns Baking Mix?
A: For the mix only: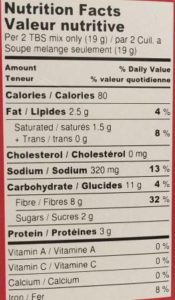 For the basic bun recipe on the back of the package: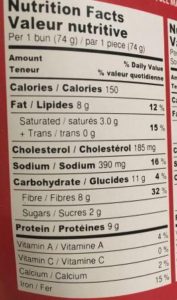 Q:  What allergens are in Love My Buns Baking Mix?
A: