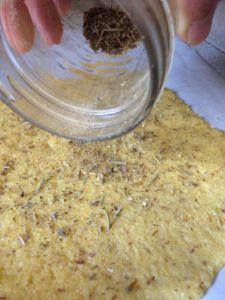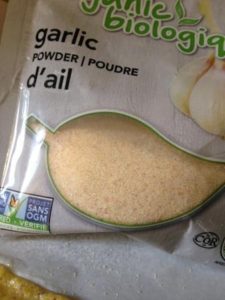 Tutorial for Pizza Crust – makes 2 personal sized
Preheat oven to 350F.
You will need a 10″ x 15″sheet pan and parchment paper cut into 2 pieces about 10″ long.
In a medium bowl:
3 eggs
1 Tablespoon oil
1 Tablespoon vinegar or lemon/lime juice
2 Tablespoons water 
WHISK to combine.
Add 1/3 cup LoveMyBuns baking mix.
OPTION: For a crispier crust, add 1 TBS almond flour.
WHISK to combine; batter should thicken to spreading consistency.
SCRAPE half onto parchment paper and spread evenly using a rubber spatula.  Sprinkle with garlic powder and Italian seasonings if desired. Repeat for second crust.
PLACE on the middle rack, and bake 9-12 minutes,or until bread is just turning slightly golden around the edges and springs back to the touch.  Let cool slightly and finish with your preferred toppings.  Bake at 400F until toppings are cooked to your liking (approx 7-10 minutes).